AMUSEMENT PARK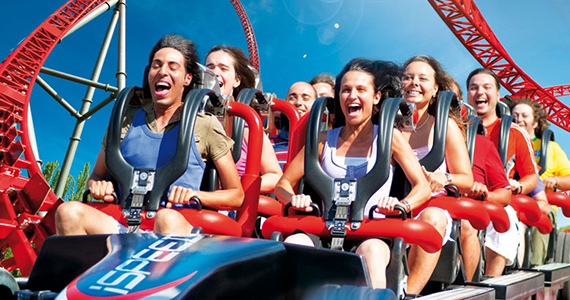 MIRABILANDIA
Ravenna - 21 kilometres
The largest amusement park on the Adriatic coast, 6 thematic areas and 37 different attractions for adults and children.
A technological jewel that combines fun, adrenaline and breathtaking performances.
Among the attractions, the most famous are the Katun, ISpeed and the new Divertical, adrenaline and pure fun.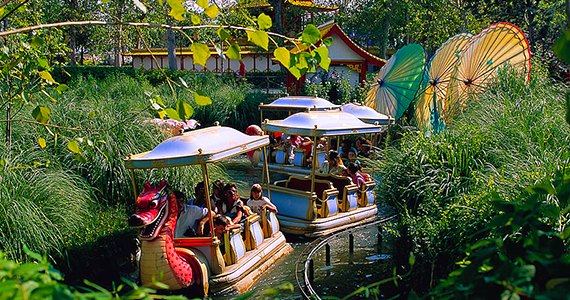 FIABILANDIA
Rimini - 28 kilometres
An area of 120,000 square meters in which the various attractions are arranged.
Ideal for children, in Fiabilandia are set up from time to time various exhibitions on topics that are diffident and relevant from an educational point of view such as: underwater life, aquatic games, the origins and history of stories of fear, recycling and much more.
We hope many of you will come.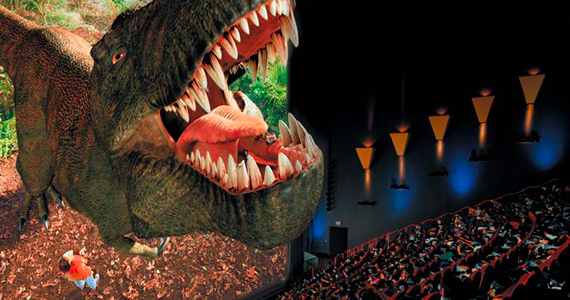 IMAX
Riccione - 37 kilometres
Thanks to its 600-square-meter panoramic screen, 7 floors high in a building, IMAX is the extralarge cinema.
An extraordinary journey in space, a climb to the top of Everest, a descent to the bottom of the sea... in Imax it's all true.
With its 500 seats and incredible 3D movies, IMax will take you on a unique film experience in the world.
PARCHI ACQUATICIWATER PARKS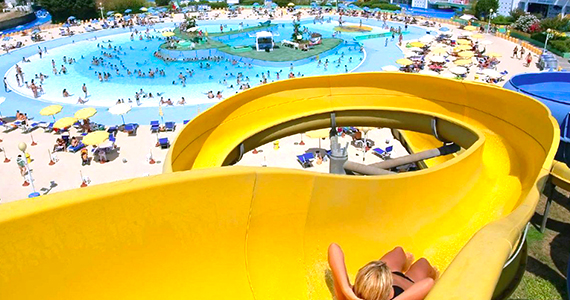 ATLANTICA
Cesenatico - 3 kilometres
The large water park opened in 1998.
Atlantica covers an area of 100,000 square meters of which 42,000 of green spaces and 5,700 of beautiful swimming pools constantly heated at a temperature of 28°C.
At the entrance you will see a giant 1: 1 scale whale, an attraction for children crossing its belly on colored dinghies.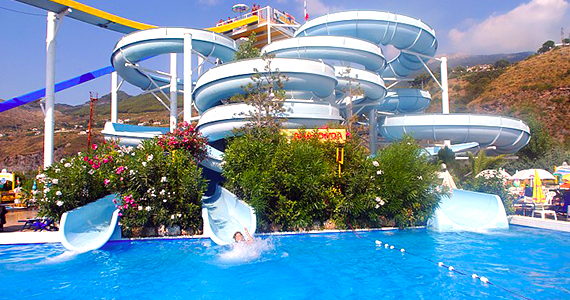 AQUAFAN
Riccione - 37 kilometres
The most famous water park in Europe is not just an aquapark, it owes its success also to the active presence of Radio Dee Jay, the first private radio in terms of listening. Aquafan consists of 90,000 square meters of greenery, with over 3 km of water slides, from the kamikaze, to the Extreme River, from the Speedriul to the Rapido River and the brand new StrizzaCool.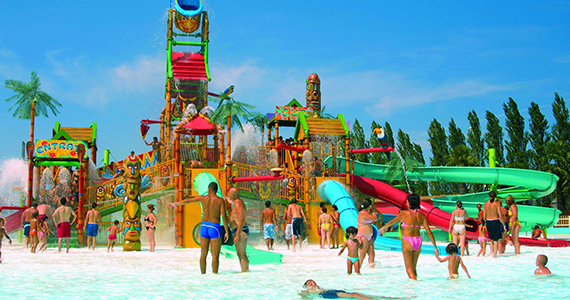 MIRABEACH
Ravenna - 21 kilometres
For all lovers of Roller Coaster and refreshment in the summer heat, Mirabilandia expands to MiraBeach, an aquatic park full of attractions and animated by events of pure fun. 6 water attractions for young and old, surrounded by the green of the Ravenna vegetation.
Animated shows will entertain you throughout the day.
THEMED PARKS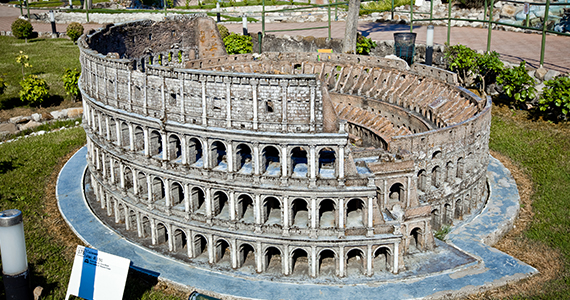 ITALIA IN MINIATURE
Rimini - 16 kilometres
An unusual experience to discover the cultural heritage of Italy and Europe.
In Italy in Miniature, known as the "Theme Park of fun and miniatures", you will find 270 perfect scale reproductions of monuments and architectural masterpieces Experience the great pleasure of understanding and discovering, thanks to an unusual mix of attractions and games!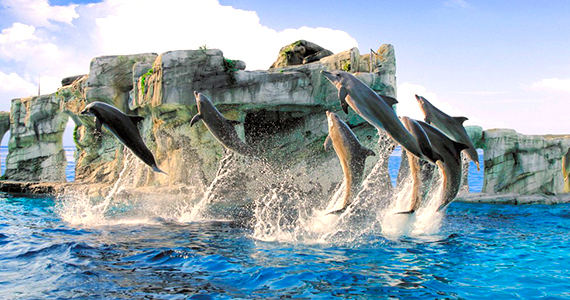 OLTREMARE
Riccione - 37 kilometres
The new Riccione theme park is located next to Aquafan.
Open 12 months a year, Oltremare presents itself as a park full of paths and exciting encounters with nature, engaging in the conservation of naturalistic heritage.
It covers an area of 110 square kilometers divided into 3 thematic areas, one dedicated to the sea, one to the sky and one to the earth.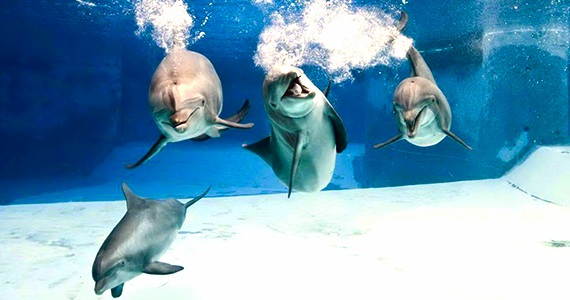 DELFINARIO
Rimini - 23 kilometres
The highlight is the dolphin show. In addition to the show, it is possible to visit some aquariums in which different marine and river environments, inhabited by different species of living beings, are reproduced. You can also find aquatic exhibits, an exhibition of marine invertebrates and observe through some portholes the dolphins inside their large tank.